Secure your data quickly, securely, and permanently with automated redaction solutions from PaperFree

The need to secure confidential information is common across industries, however many organizations struggle with the challenge of how to achieve those security goals while keeping productivity and costs in check. Enterprise redaction solutions from PaperFree solve these concerns with powerful and proven methods to easily redact information from digital files - either manually or automatically as part of an OpenText Intelligent Capture (formerly know as Captiva) capture workflow.
Our solutions are notable for their permanent redactions.  Data isn't simply obscured by a black box; the redactions are burned into the image for the highest level of security, which cannot be reversed.  Our automated redaction solution takes that a step further and can be configured to automatically locate and redact sensitive information on a variety of document types; structured, semi-structured, and unstructured.  And, a variety of built-in annotations are available to add additional details to redacted documents.
What is Redaction?
Electronic redaction is the removal of private and confidential information from electronic documents.  These documents, such as court reports, medical records, tax records, and more often still contain information that is necessary to share, so redaction is used to protect private information on the document.  Then, these documents can be safely distributed and viewed by audiences not authorized to see the sensitive data.
How Does Electronic Redaction Work?

PaperFree provides two versions of redaction - a manual version called BlackMark, and a fully automated version called BlackMark+: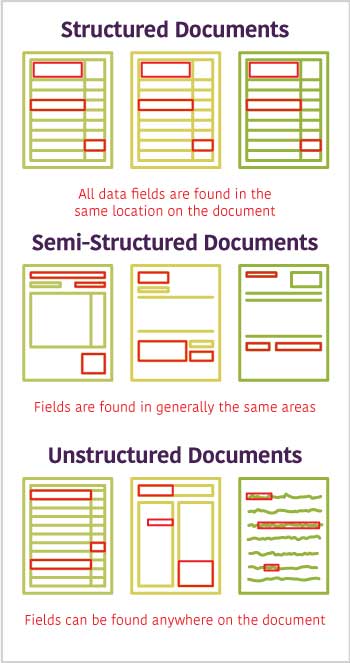 BlackMark™
BlackMark™ is a stand-alone solution that allows a user to import images either directly from a desktop scanner or from a file or folder. Once the images are imported, an operator can manually redact the document using the provided tools and annotations.  Then, BlackMark will save both the original image and the 'burned' redacted image. This is an ideal solution for organizations not facing a high volume of documents to redact on a daily basis but have an occasional need to redact documents during the work week.
BlackMark+™
BlackMark+™ is a fully automated redaction solution that works with OpenText's Captiva intelligent capture platform. This integration allows the redaction solution to import, classify, extract, and automatically redact information from anywhere on documents. 'Free form' search capability allows the solution locate specific types of configured information (SSN, Credit Card#, Account#, etc.) and then search through all incoming documents automatically to search out, find, and then automatically redact that information. BlackMark+ works with structured, semi-structured, and unstructured data.  This is ideal for organizations who are dealing with high volumes of incoming documents that need to be redacted.
Key Benefits to Electronic Redaction
Secure – Redactions are "burned" into the image to ensure 100% protection.
Automatic – BlackMark+ can be configured to automatically review documents and redact defined information.
Structured and unstructured documents – BlackMark can process them all!
Intuitive interface – For easy administration.
Built-in stamps and annotations – Quickly and easily add markup to manual redactions.
Redaction in Action
Any business, corporation or government that handles highly-sensitive and confidential material is in need of a redaction solution. Such organizations include:
Healthcare Providers - Sensitive patient information and medical records must be redacted prior to being shared with internal departments and off-site medical branches.
Financial/Mortgage Services - Mortgage companies share document bundles and loan documents with third party vendors and must protect private information with redaction.
Government Agencies - Government agencies on any level must redact confidential information from the many employees and vendors who access shared documents.
Law Firms - Law firms often need to redact important documents such as affidavits, motions, depositions and briefs prior to sharing these documents with the court system or to prevent any information security concerns with attorneys traveling to and from court proceedings with copies of those sensitive documents in hand.
Court Systems - Court systems are required to make certain records (marriage/death certificates, court documents, etc.) publicly available, all which contain private information that must be redacted.
HR Departments - Onboarding of employees typically requires a significant amount of paperwork that is full of sensitive information. In larger organizations there may be several individuals that may need access and with varying degrees of security. Redaction helps provide multiple copies of the same document with different degrees of redaction that can be accessed accordingly depending on the user's need and security level.
To learn more about how PaperFree can help you keep your data secure with redaction give us a call today.