How can you further automate your Case Management process?

Case Management is a complex endeavor that requires significant coordination, collaboration, and process consideration to be successful. This process also comes with a system of checks and balances must be managed with great care yet with incredible efficiency. How can you meet those challenges head on and exceed the expectations of your staff and their customers? PaperFree works with leading technology providers to create custom solutions that fit the complex and varying needs of case management for our customers. Whether our clients are in healthcare, legal, or a government agency, our solutions are designed from the ground up, customized to your needs with your own subject matter expertise.  Simply put, we make technology work the way you need it to, not the other way around. Want to learn more about how we can help you bring more automation to your current processes?  Give us a call today.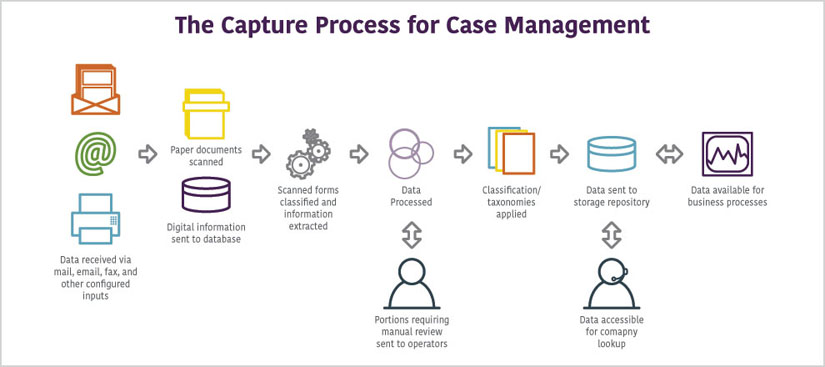 Key Benefits
End to end management – track all aspects of the case in one easy location.
Workflows – advance the case only when prerequisite steps are completed.
Secure – only those with proper permissions can view sensitive data.
Manage all the pieces – taxonomies allow you to link all relevant pieces of data for easy lookup and research later.